Abreeza Mall
Abreeza is a large shopping mall (61,000 m2 (660,000 sq ft)) complex at J.P. Laurel Avenue, in Davao City, Philippines. It is the first Ayala Shopping Center located at Mindanao Island. The mall opened on May 12, 2011. It is owned by Accendo Commercial Corporation, a joint venture company of Ayala Land and Anflocor.
The 10 hectares (25 acres) Abreeza Mall consists of two buildings. At least three hectares of the entire property will be sold for residential or commercial purposes, including a hotel. The business process outsourcing (BPO) center is set to cover 18,000 m2 (190,000 sq ft). Two BPO buildings are also being constructed.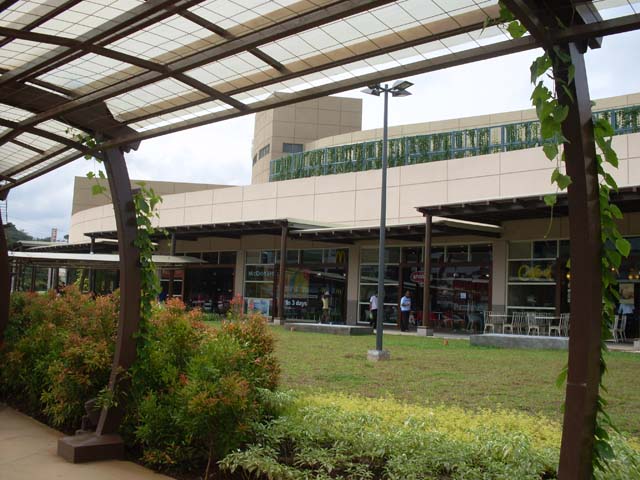 Its tenants include: Starbucks, Paris Hilton Store, Timezone, Robinsons Department Store, Robinsons Supermarket, Power Mac Center,Armani Exchange, Aerosoles, CK Jeans & Underwear, Zoo York, Philip Stein, Debenhams, Marks and Spencer, Italianni's, T.G.I.Friday's, Teriyaki Boy, Zara, Aldo, Parfois, Promod, Lucerne, Bread Talk, Handyman, Cinderella, Max's Restaurant, Seafood Island, Cafe Laguna, Toys "R" Us, Fully Booked, Red Mango, among others.
Source: en.wikipedia.org
Teaser photo source: silaabdabaw.wordpress.com
Philippine Trivia