Basilio's Restaurant
A steaming hot bowl of Seafood Chowder soup. Pure beef burgers on a freshly baked bun and fat, hand-cut fries. Macaroni with cheese baked just so it melts into a crusty, gooey goodness. Crispy, golden brown fried chicken eaten with the fingers and dunked in warm home-made gravy - delectable food with simple and straightforward flavors. This is precisely what "comfort food" is, the antithesis of "fusion" because it is simple. Familiar. Uncomplicated. Wholesome. Soothing.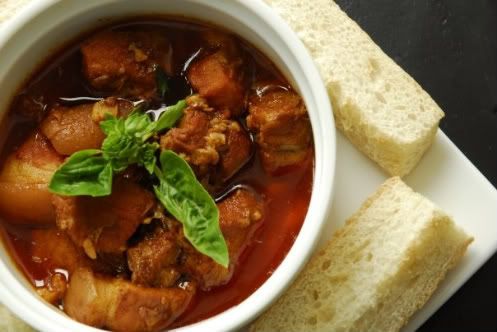 At Basilio's, you will experience comfort food at it's best: rich, generous, unfussy and totally without pretense, prepared with no shortcuts and no scrimping on ingredients. And, never mind the calories.
Basilio's is a "2008 Philippine Tatler Best Restaurants" Awardee
Barely half a year in operation, Basilio's is proud to be recognized as one of the best restaurants in the country by Philippine Tatler Magazine, the local publication of "the premier British society magazine, which carries articles on a broad number of topics, but with primary focus on the social trends amongst the very wealthy and aristocratic."
Source: food.clickthecity.com
Teaser photo source: benjomarquez.multiply.com
Philippine Trivia